(Danish)
NEWS – NEWS – NEWS – NEWS – NEWS
Sundhed taget i feb 2021:
Bocopie´s Calix – HD: A – AD: 0
Bocopie´s Clark – HD: A – AD: 0 – OCD: Fri
Bocopie´s C kuld består nu af 2 hvalpe – begge hanhunde. Mor og Børn har det godt og fødslen gik helt normalt.
De 2 hanner er afsat og skal begge til Danmark. Held og lykke til dem og de nye ejer.
Vi vil følge dem i fremtiden på denne side.
Vi er selvfølgelig ked af, at der ikke var hvalpe nok til alle dem der havde bestilt.
See breeding plans.
Her er hvalpene ca. 8 uger og 2 dage.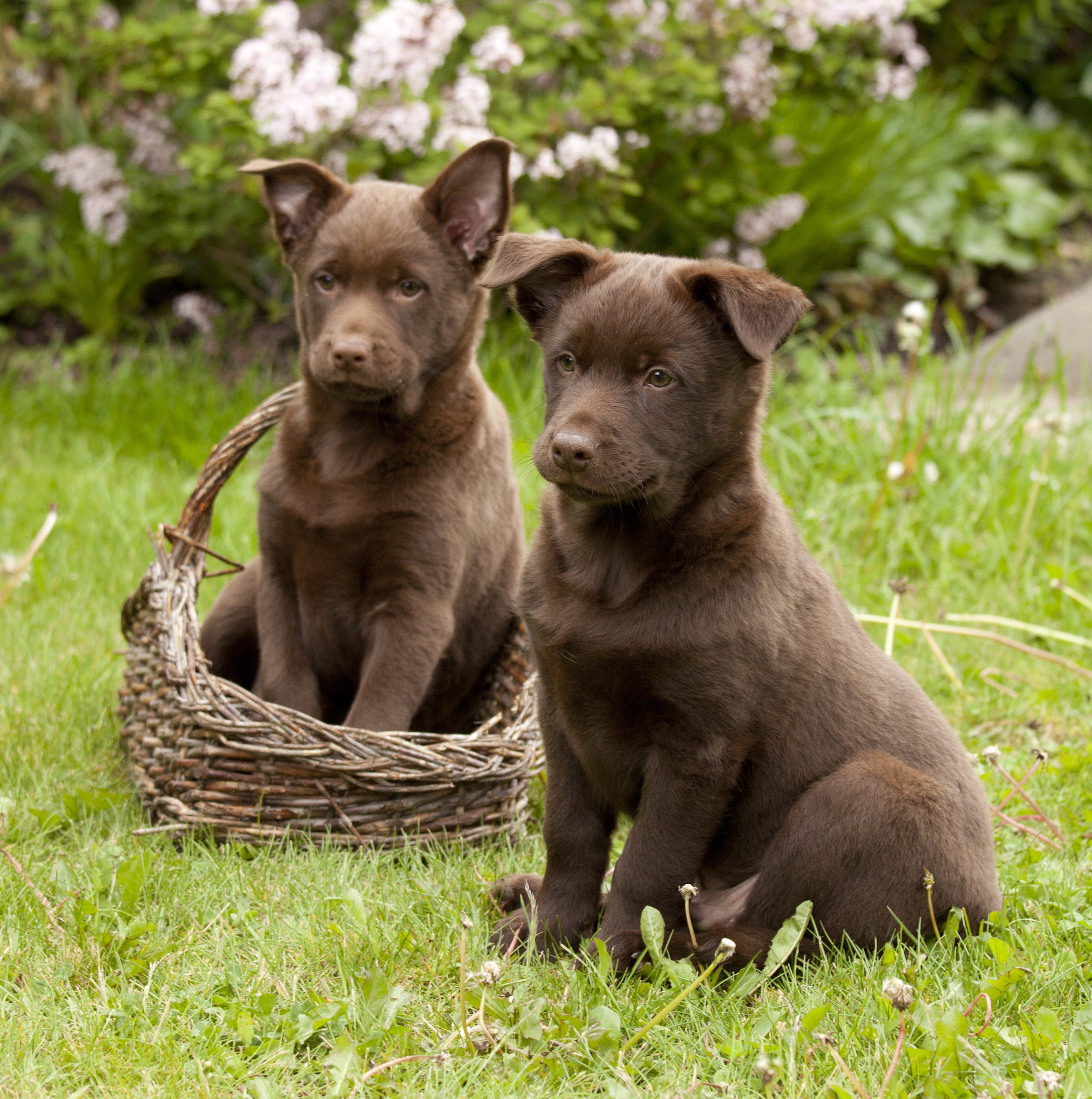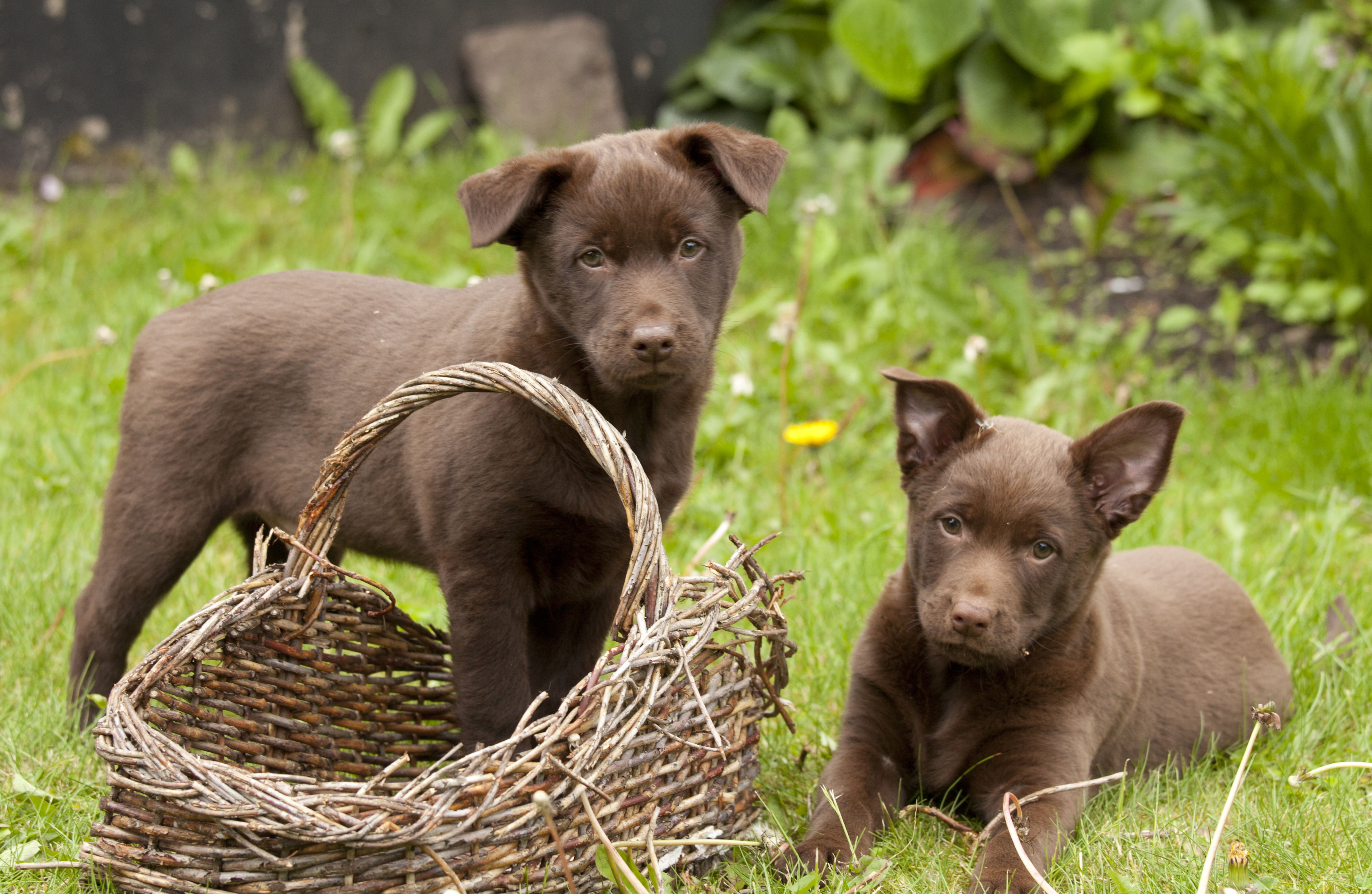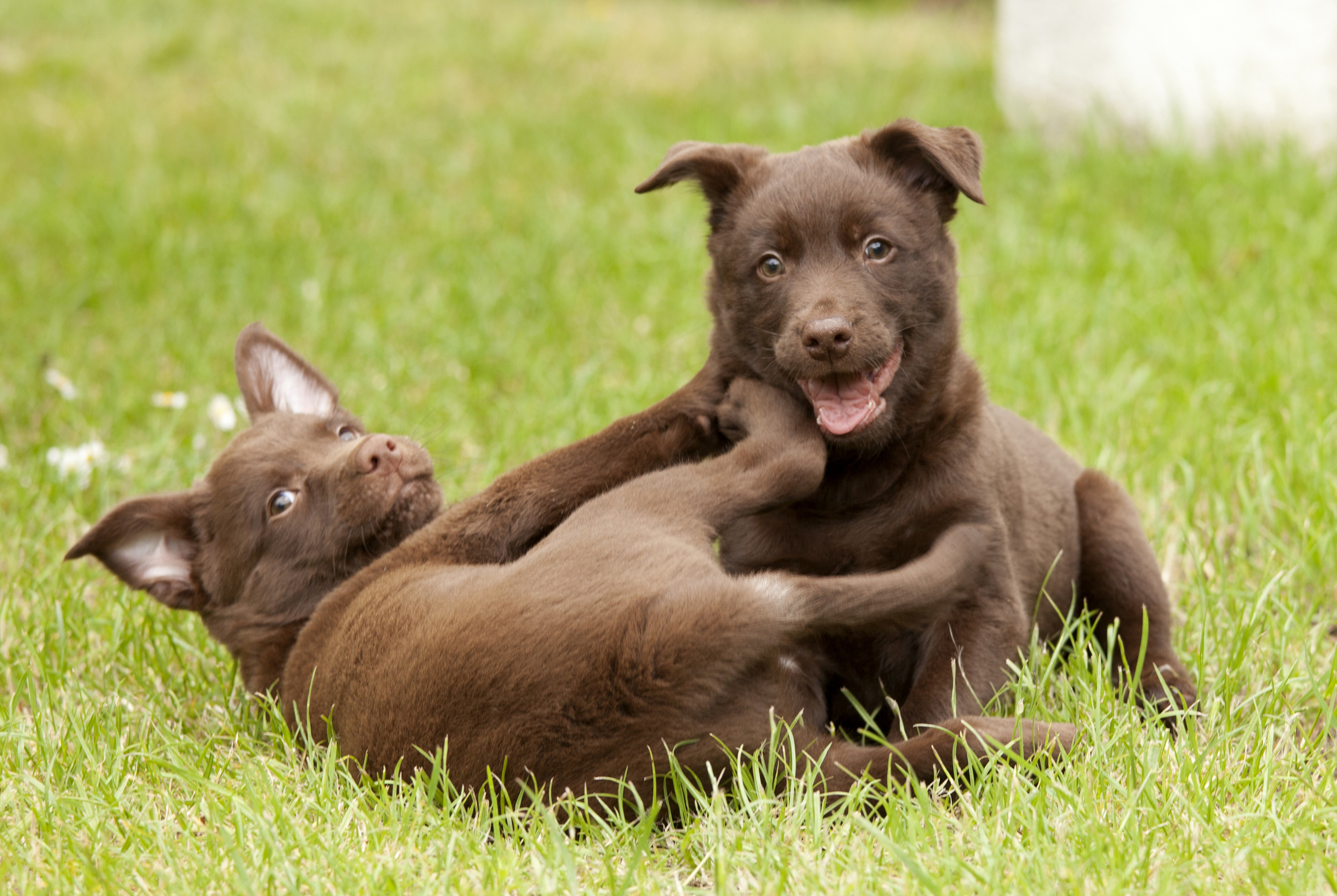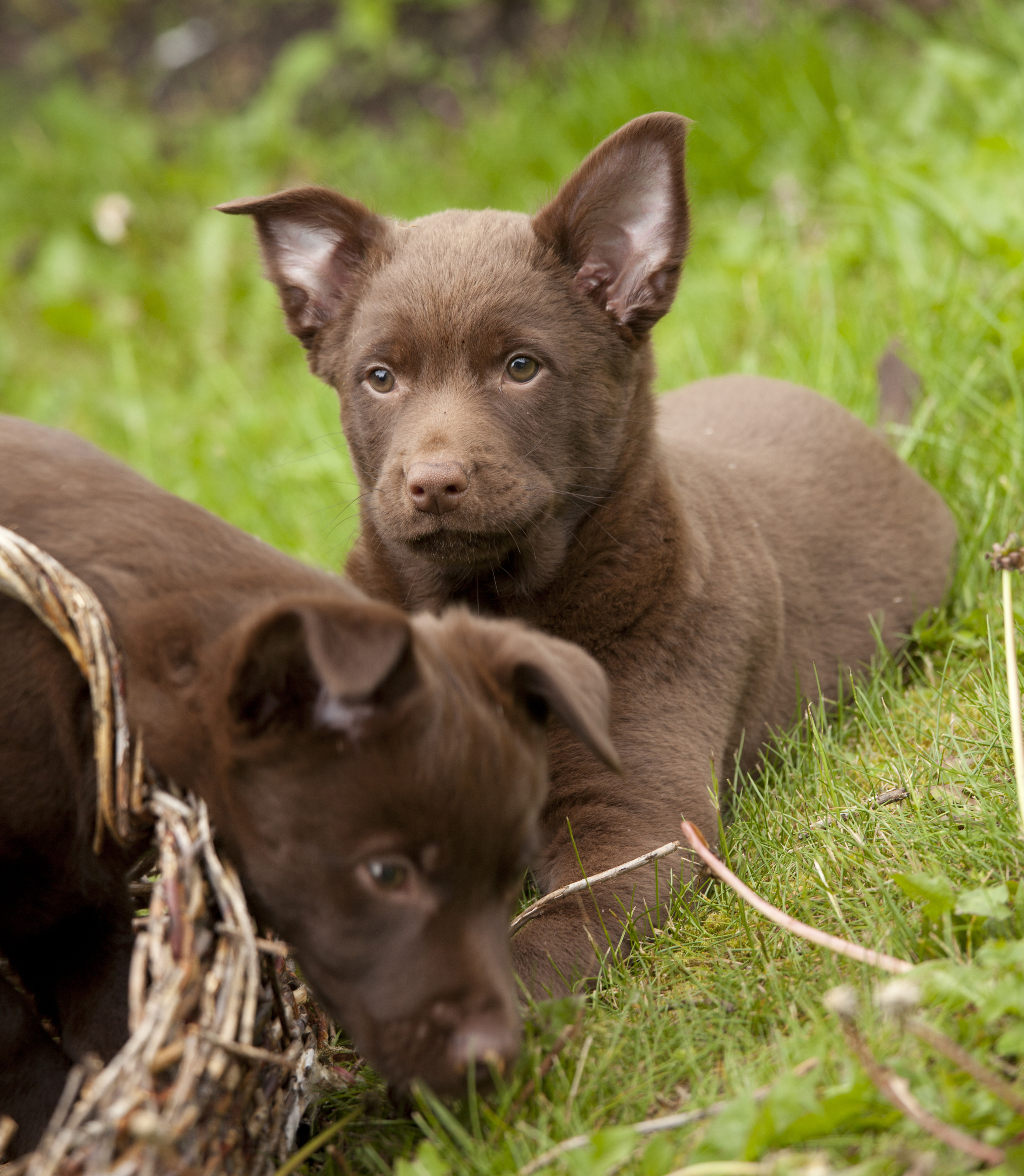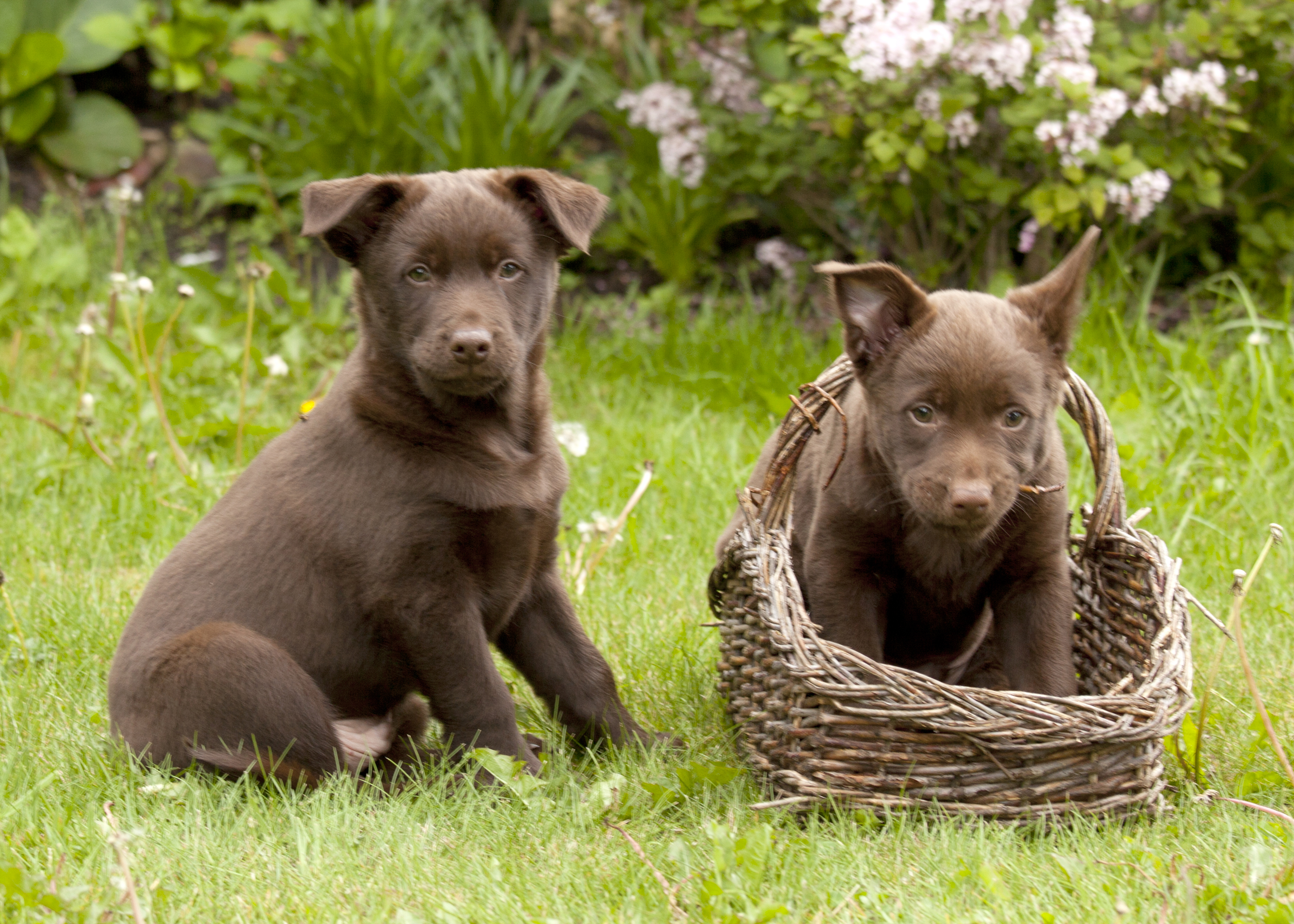 Her er hvalpene ca. 1 uge gamle.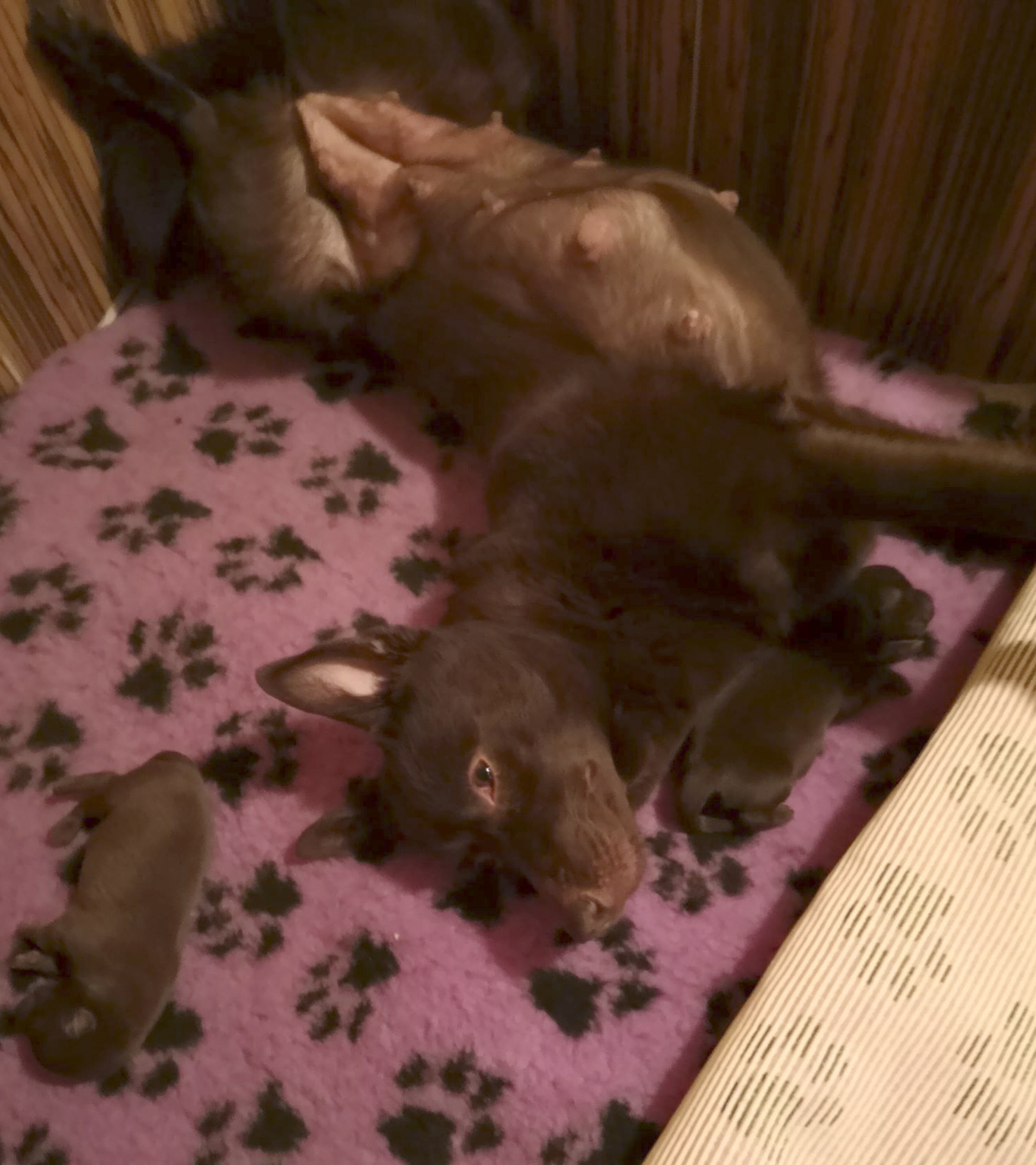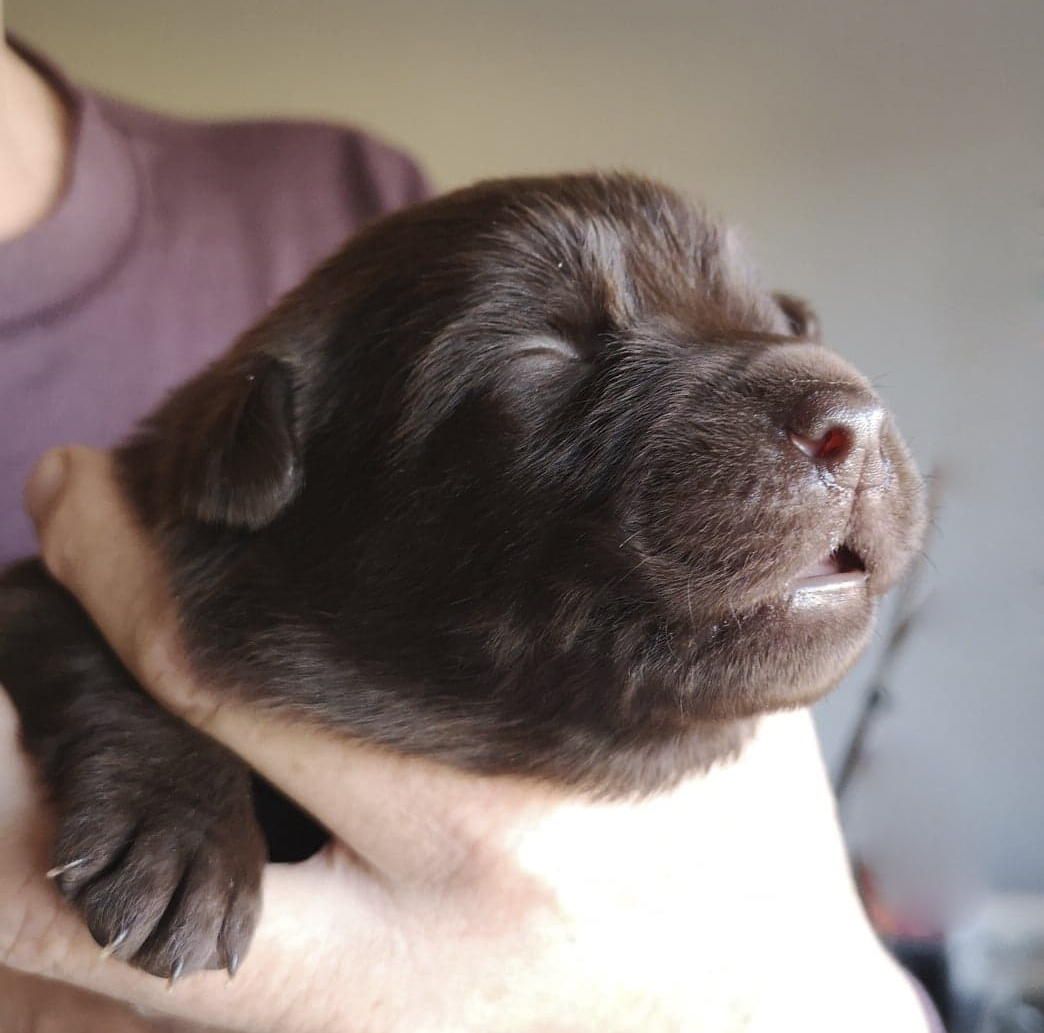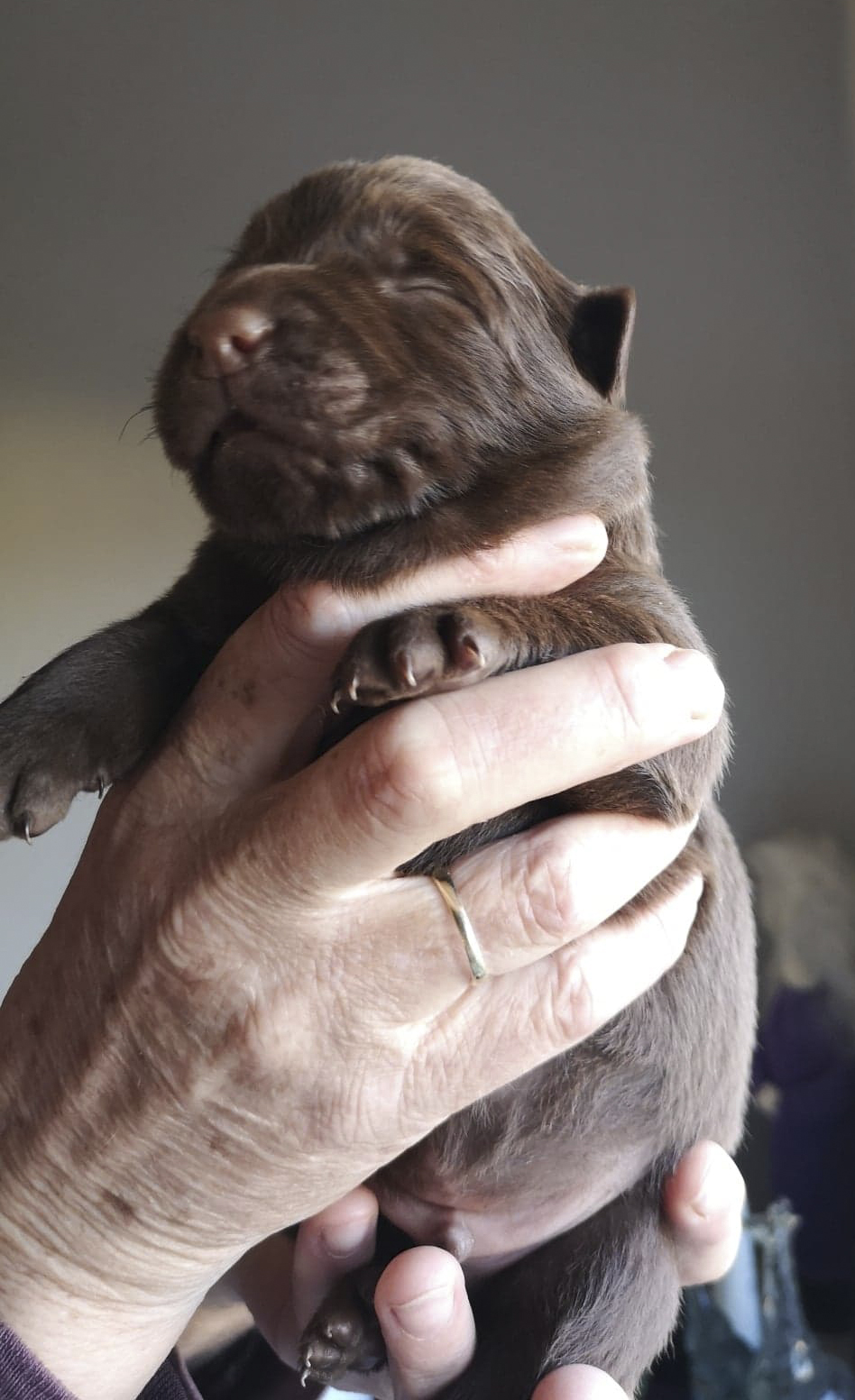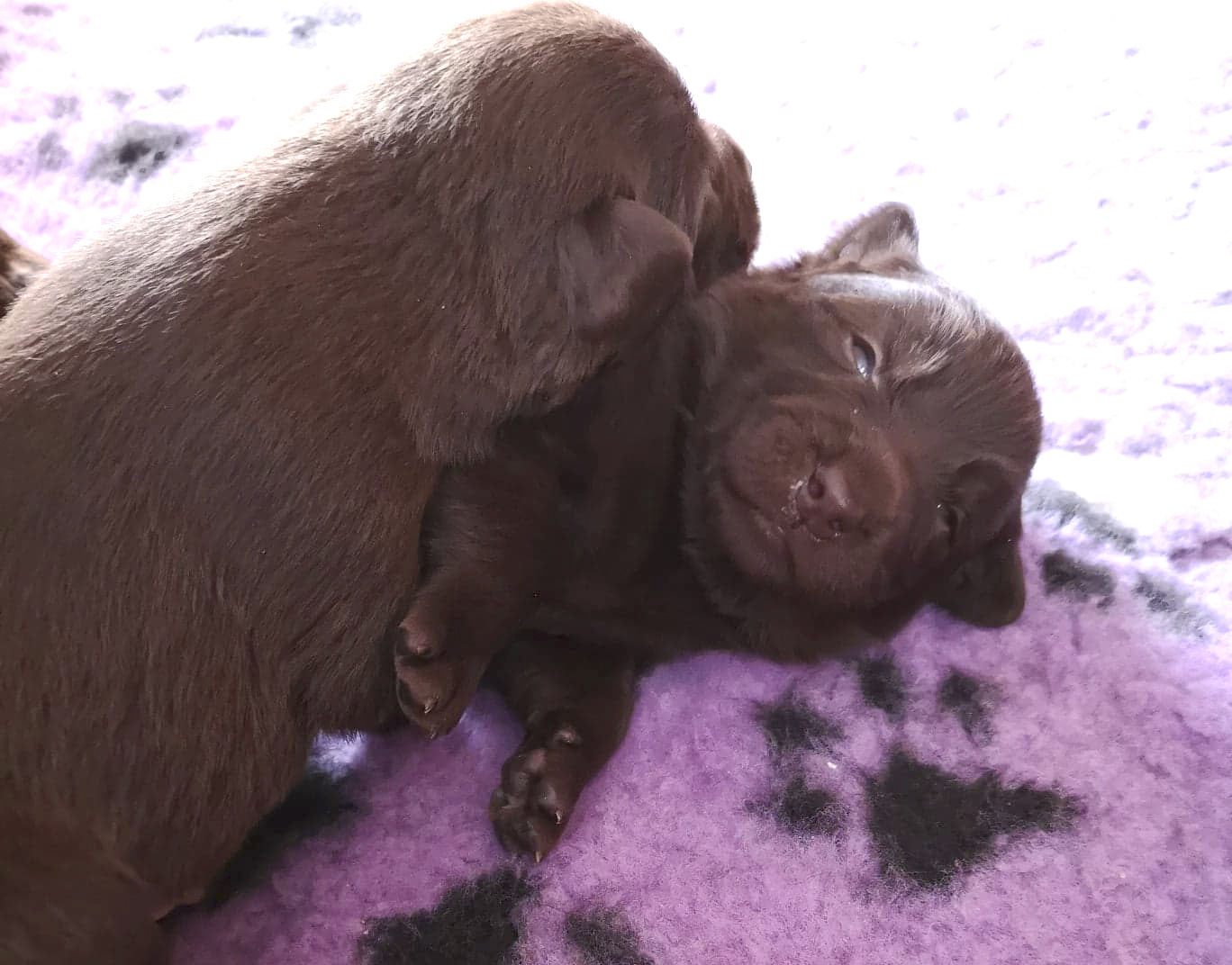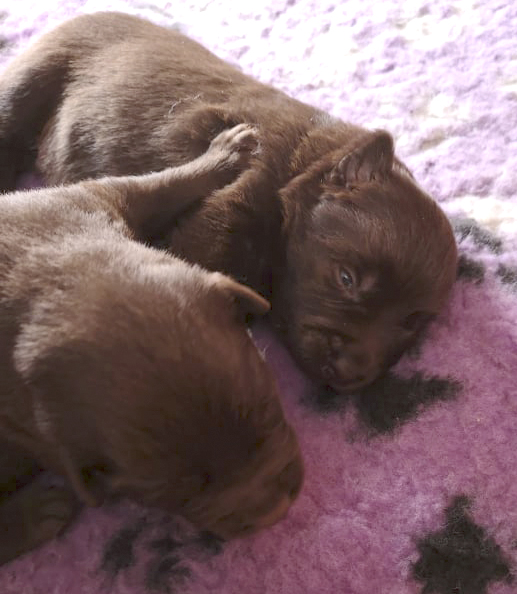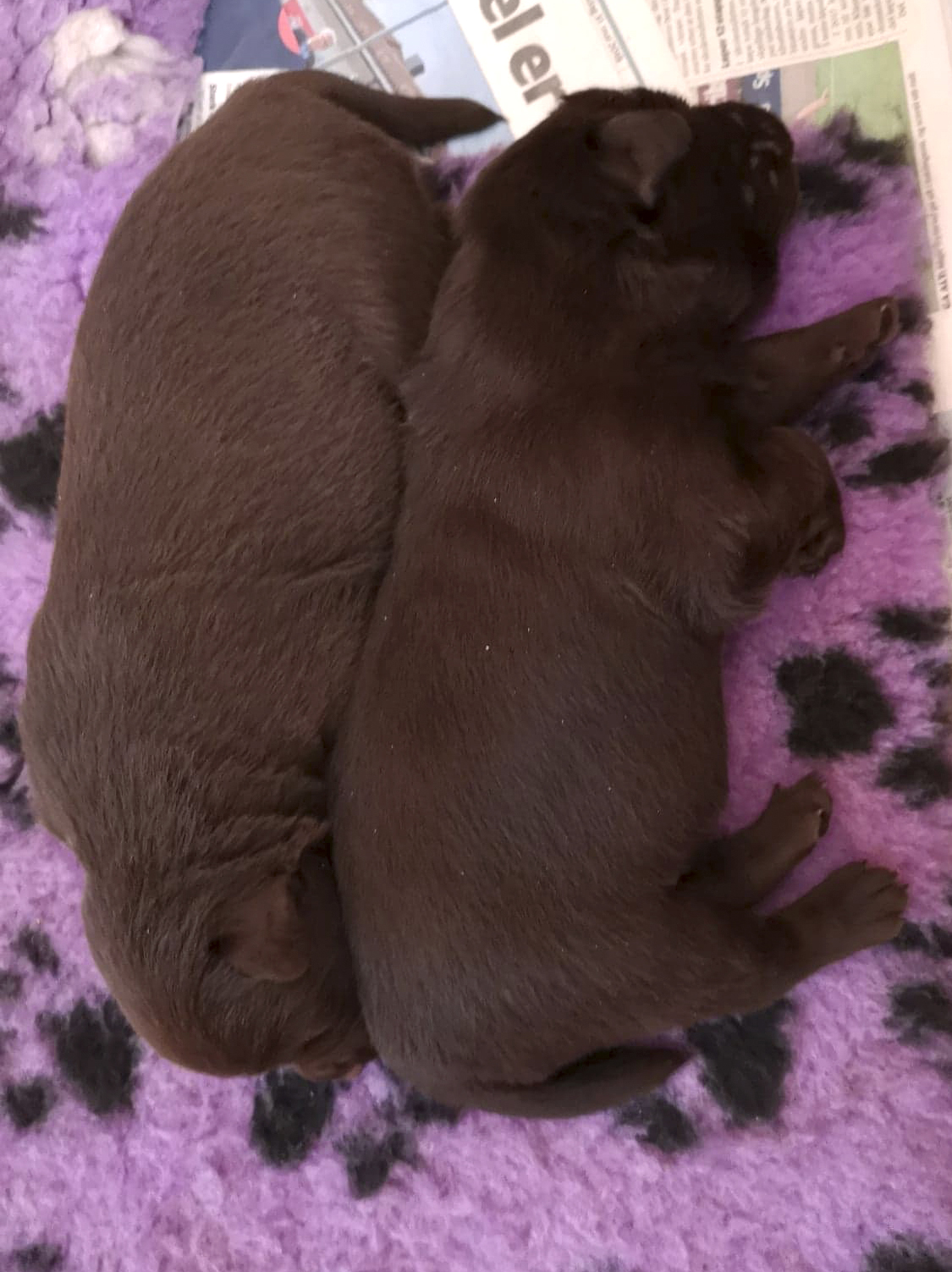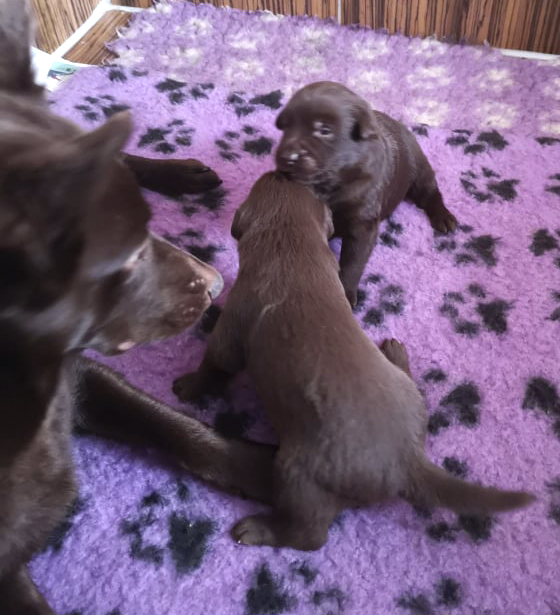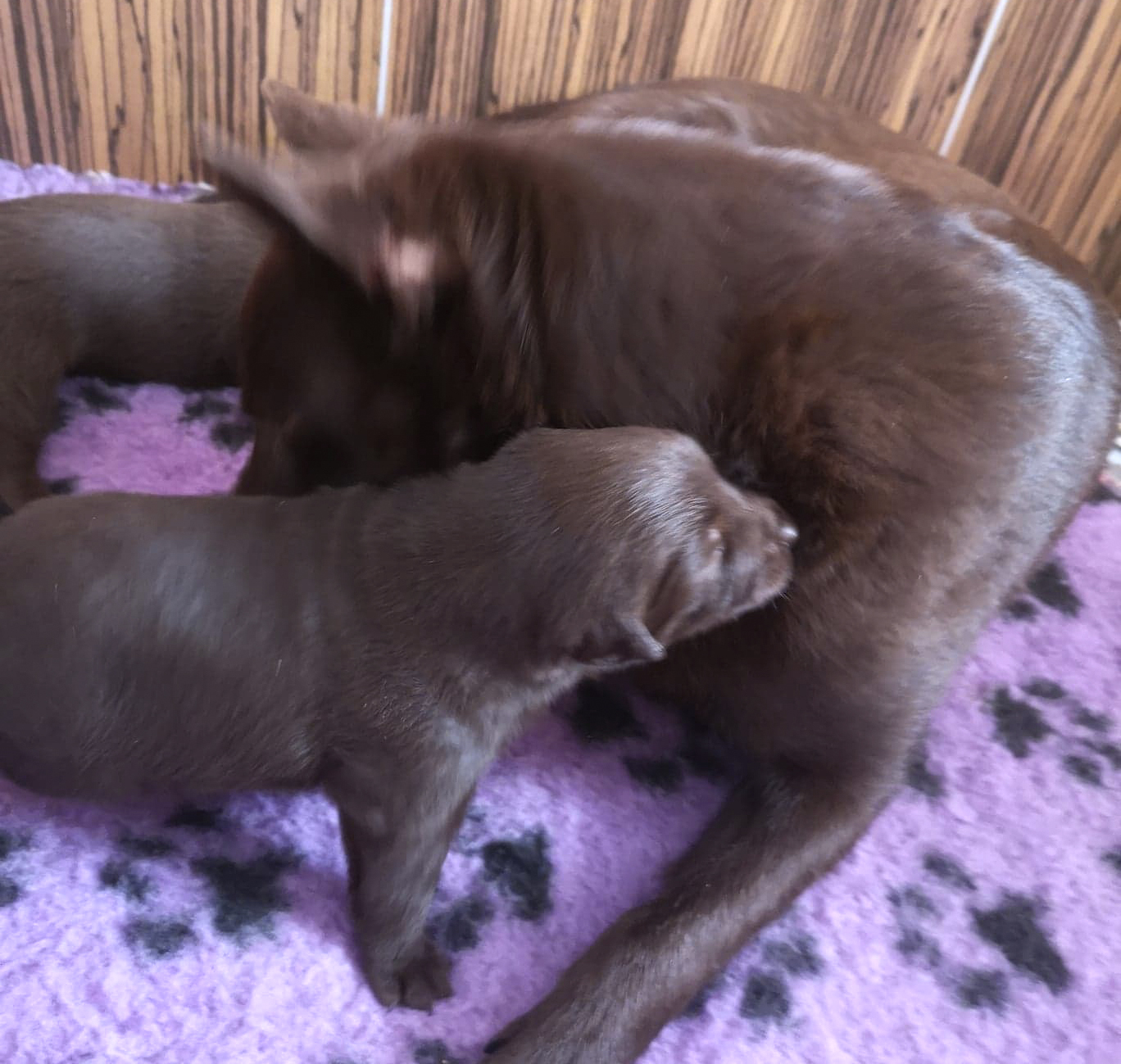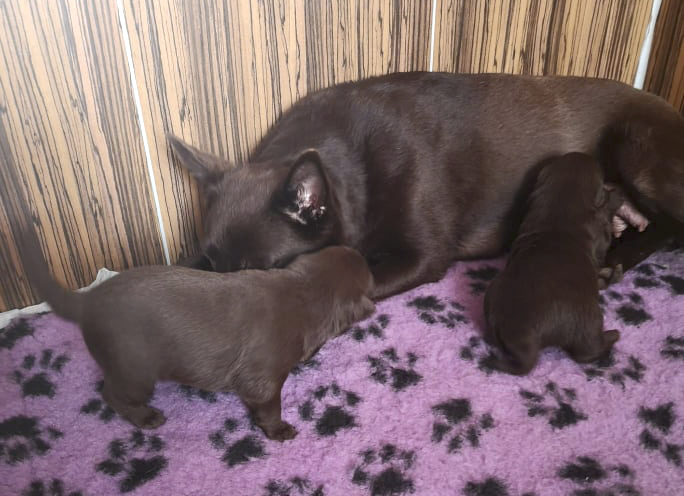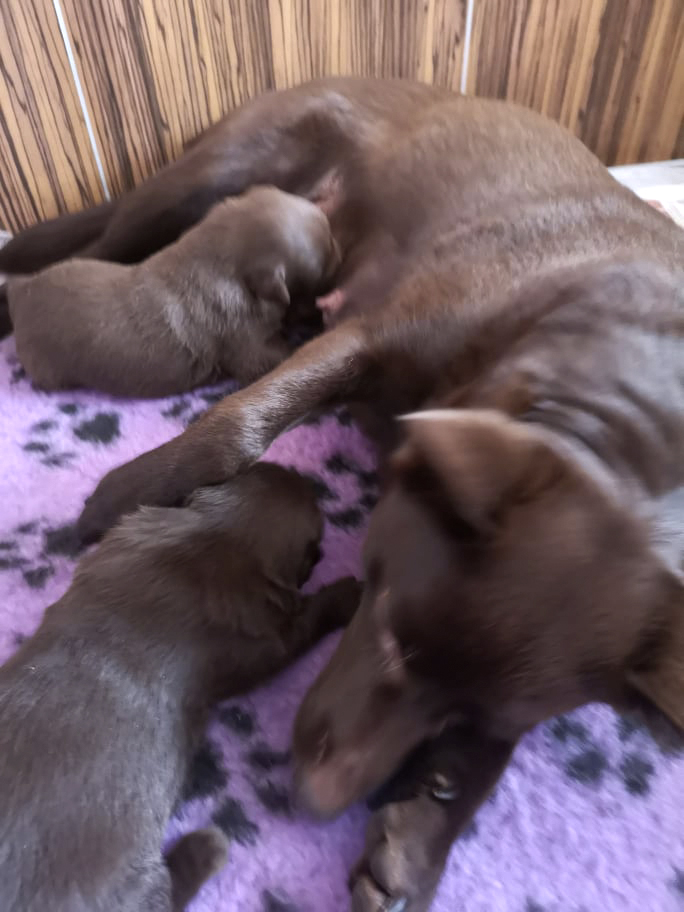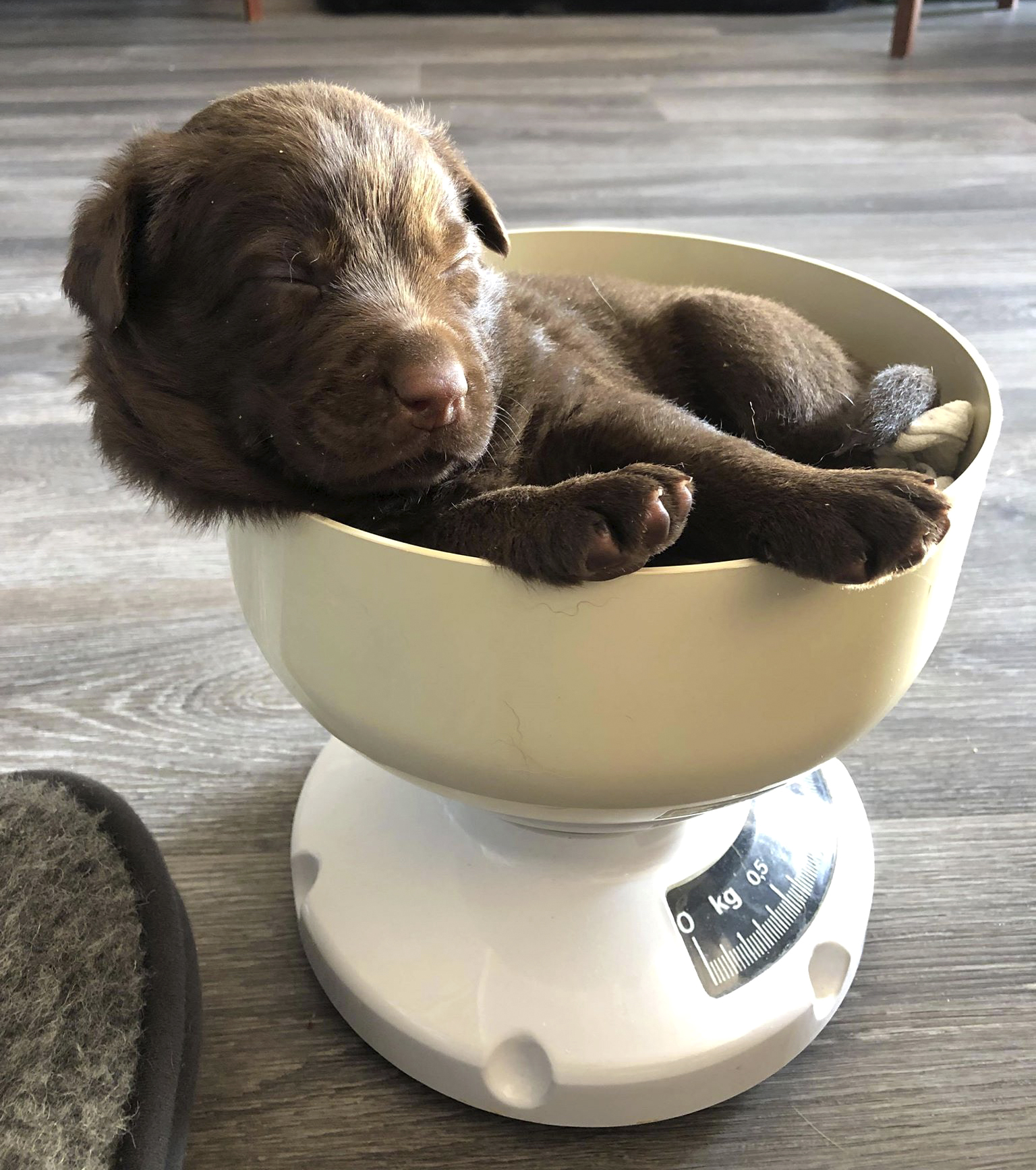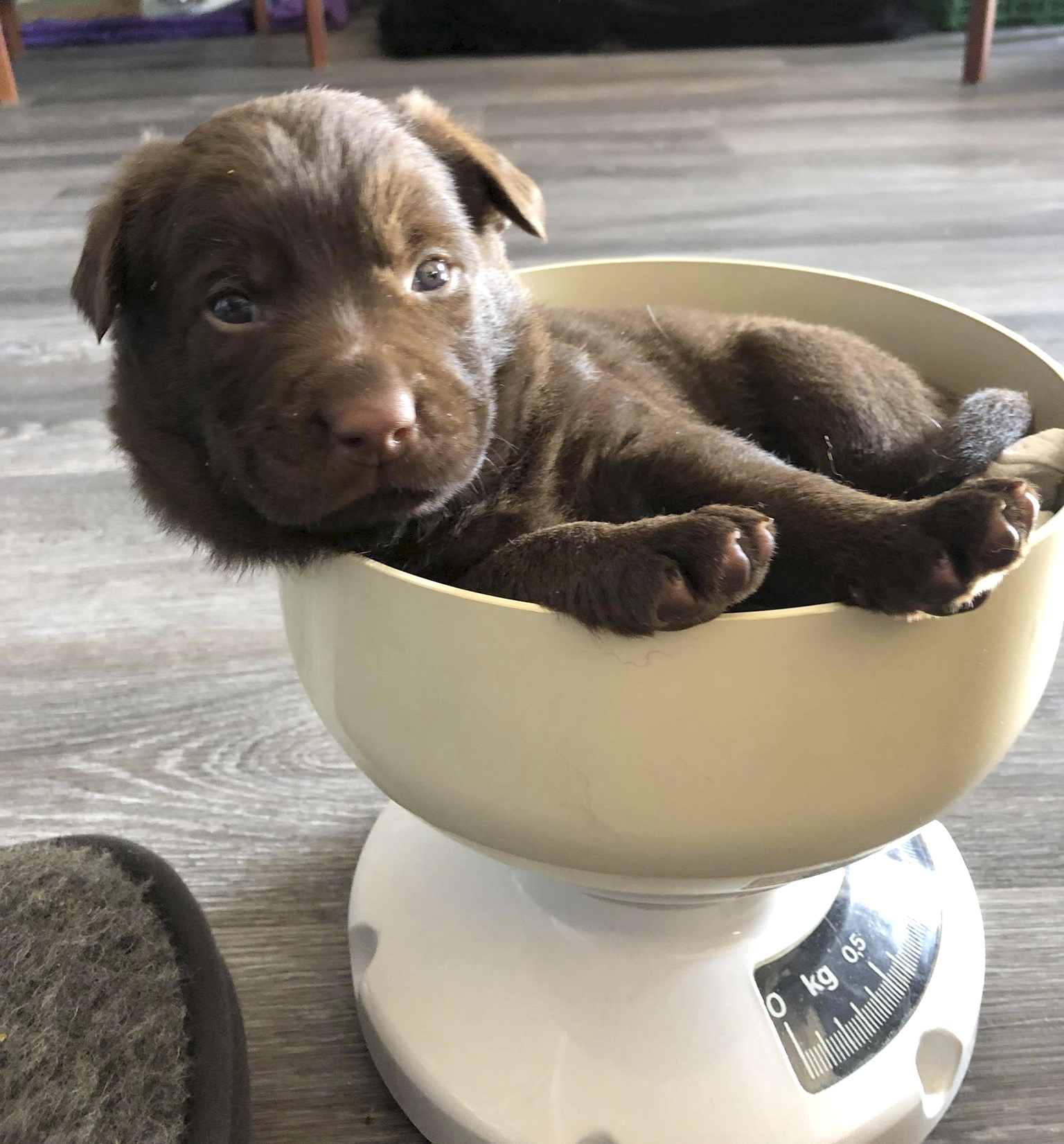 Skulle lige se hvad kampvægten ville fortælle…..2.3 kg – snart 4 uger gammel:-)
Så er vi ca. 5 uger….;-)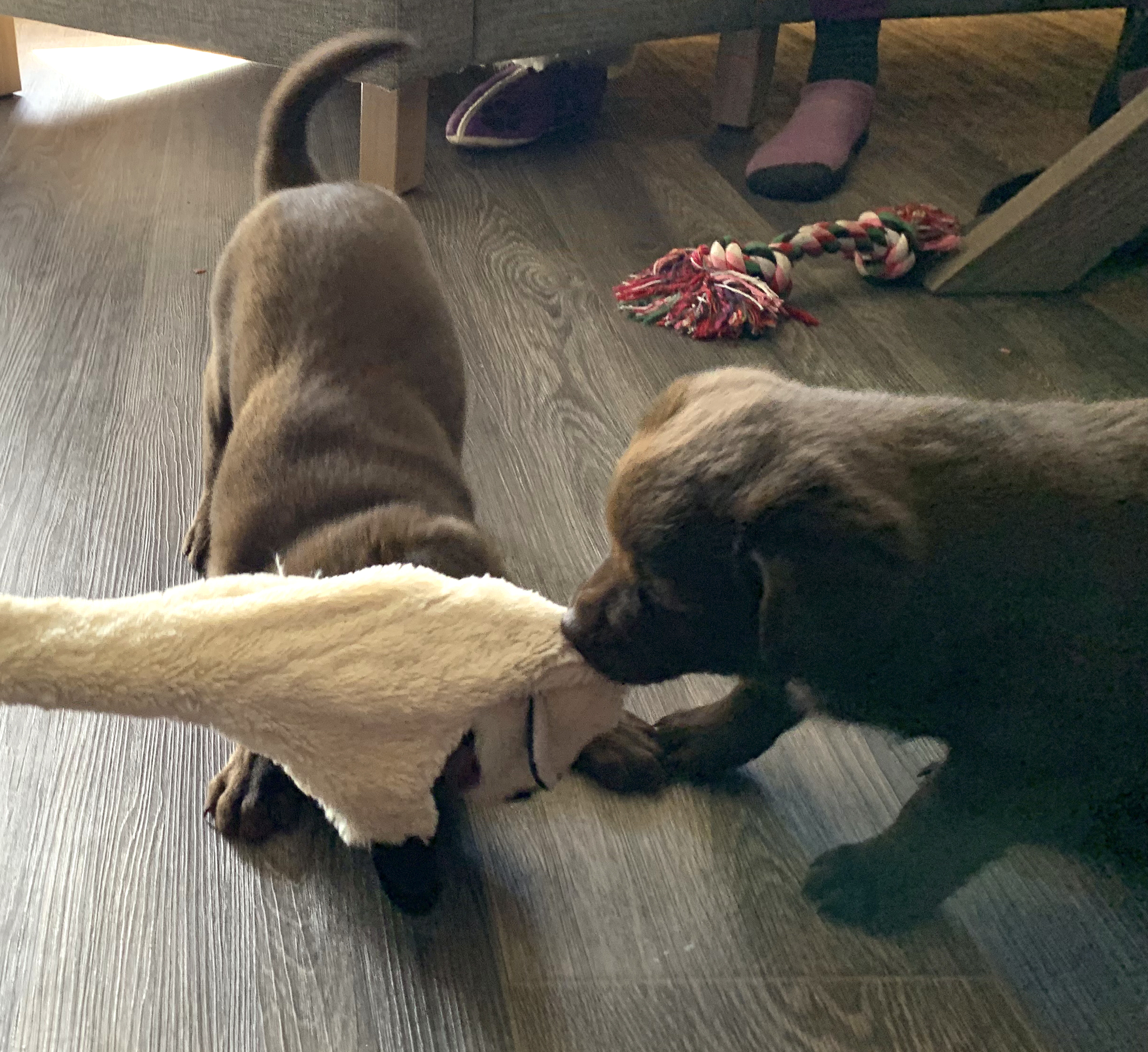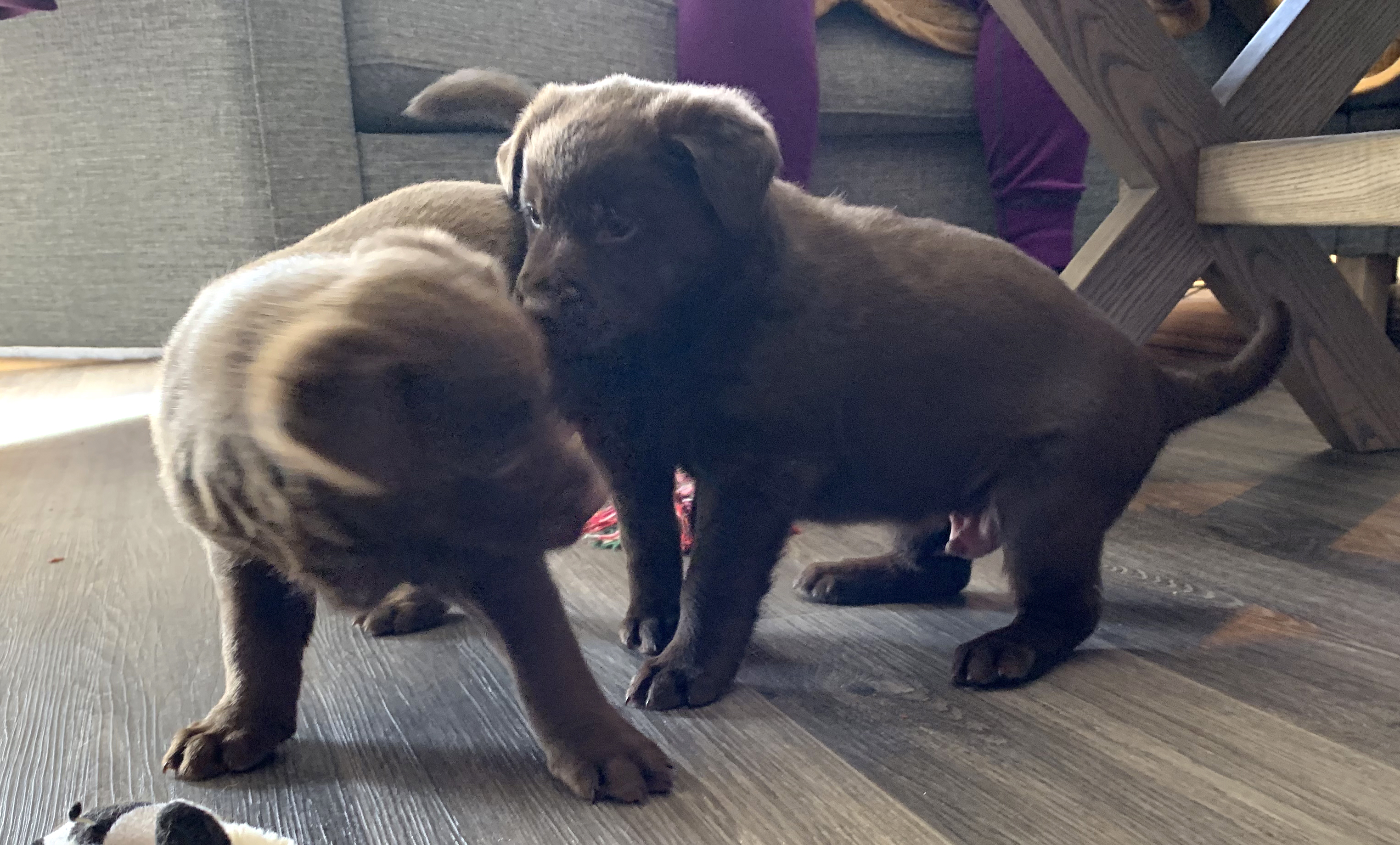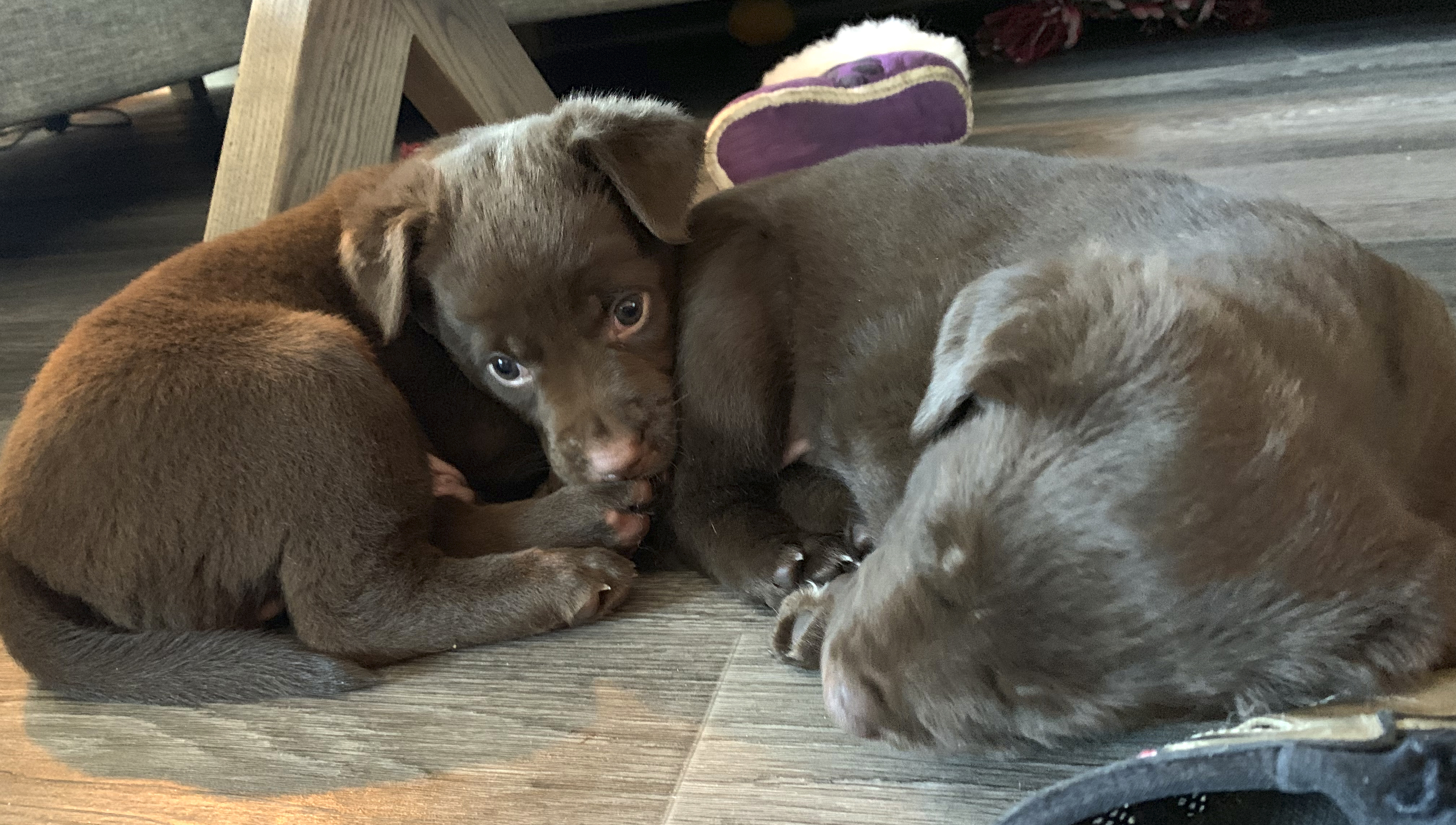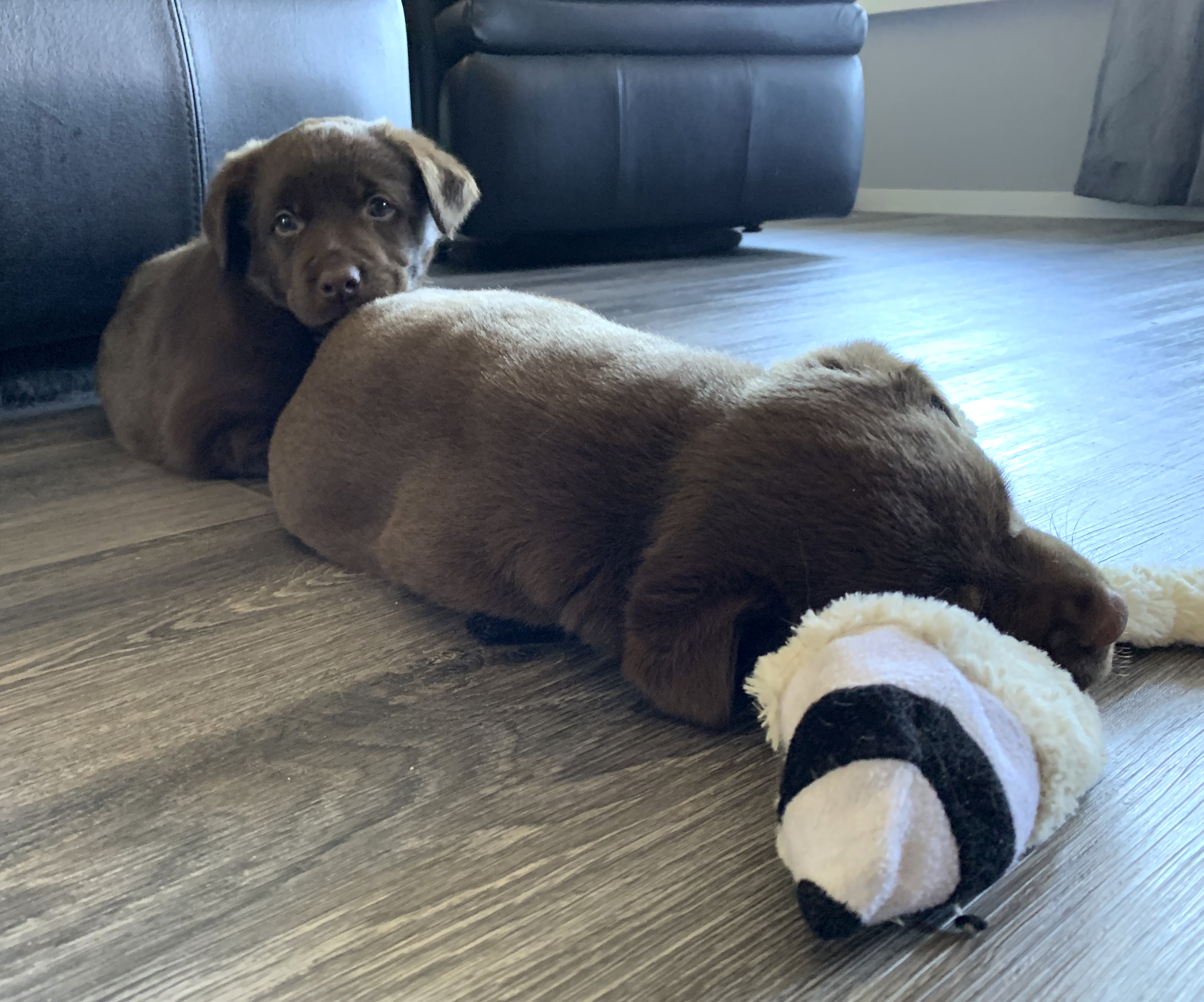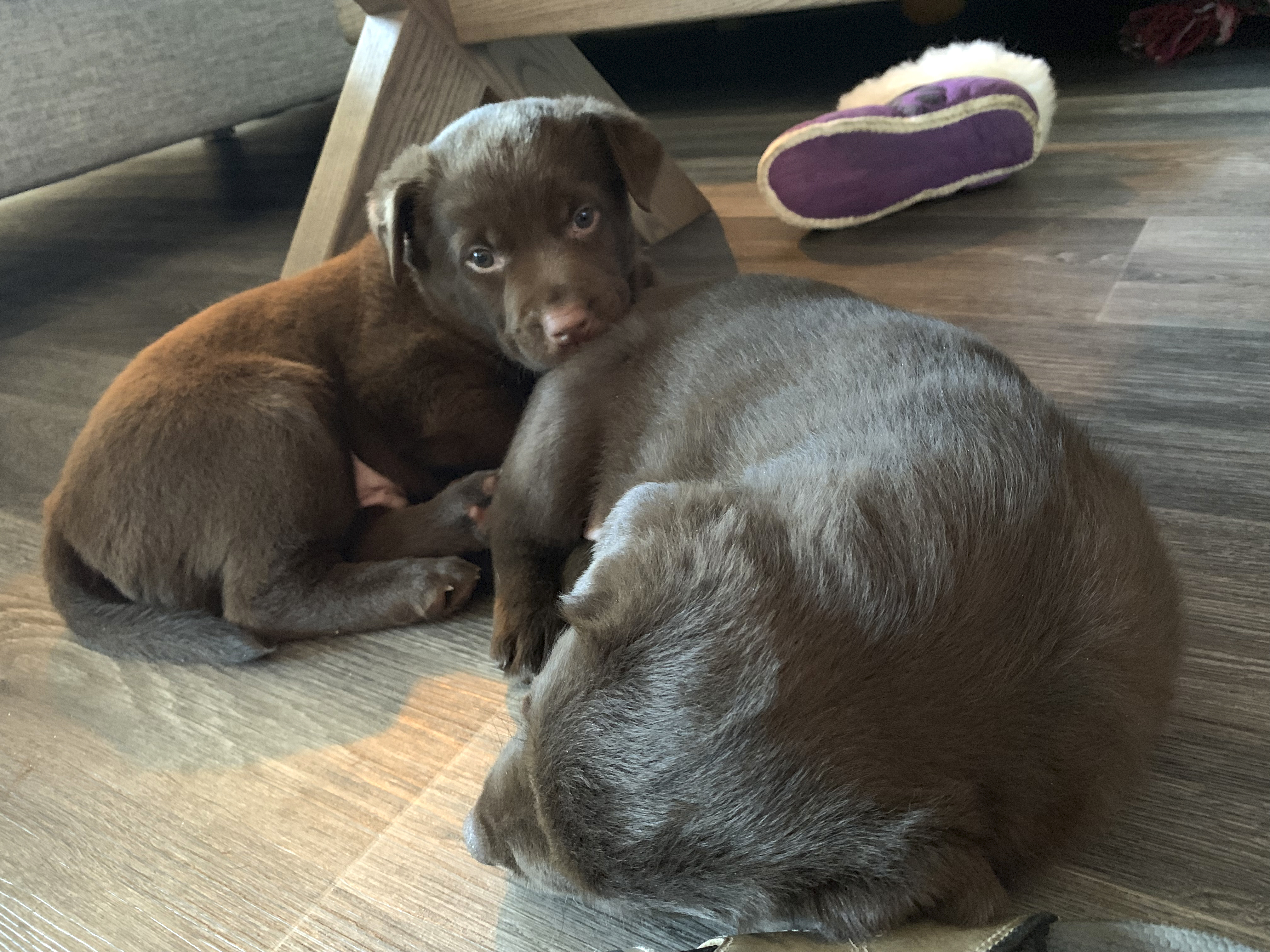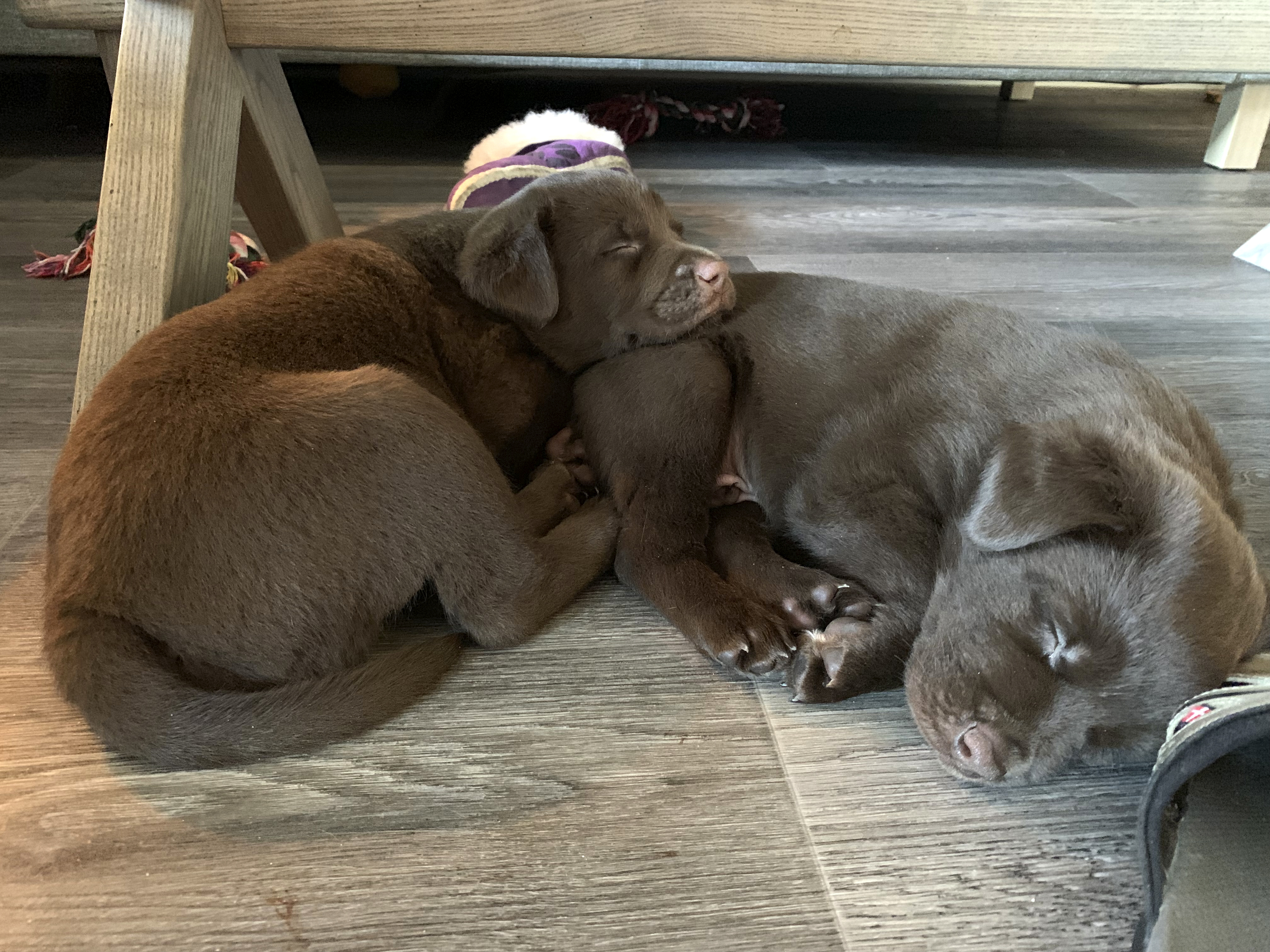 Sully står til rådighed for avlen.
Men vi laver selv det første kuld som beskrives her på siden, og der bliver også lavet opdateringer  angående kuldet i fremtiden. Vi forventer os meget af dette kuld da både forældre og børnebørn har vist rigtige gode egenskaber i både brugs/lydighed og udstilling.
Det bliver Bocopie´s Belive der bliver moder til dette kuld.
Indavlsgrad bliver : 0% (Beregnet på 3 generationer)
Helbred Belive: HD A- AD 0-0
Helbred Sully: HD A – AD 0-0
Begge har Normalt bid.
(English).
NEWS – NEWS – NEWS – NEWS – NEWS
Bocopie's C litter now consists of 2 puppy male dogs. Mother and Children are doing well and the birth was normal.
The two males are sold and they are both going to Denmark. Good luck to the new owner.
We will follow them in the future on this page.
We are, of course, sorry that there were not enough puppies for all those who had ordered.
But we can already tell there is a new litter planned with the similar lines. The mating will be in May and hopefully puppies Aug-Sep. Details will come on the page soon – under Sully litter 2.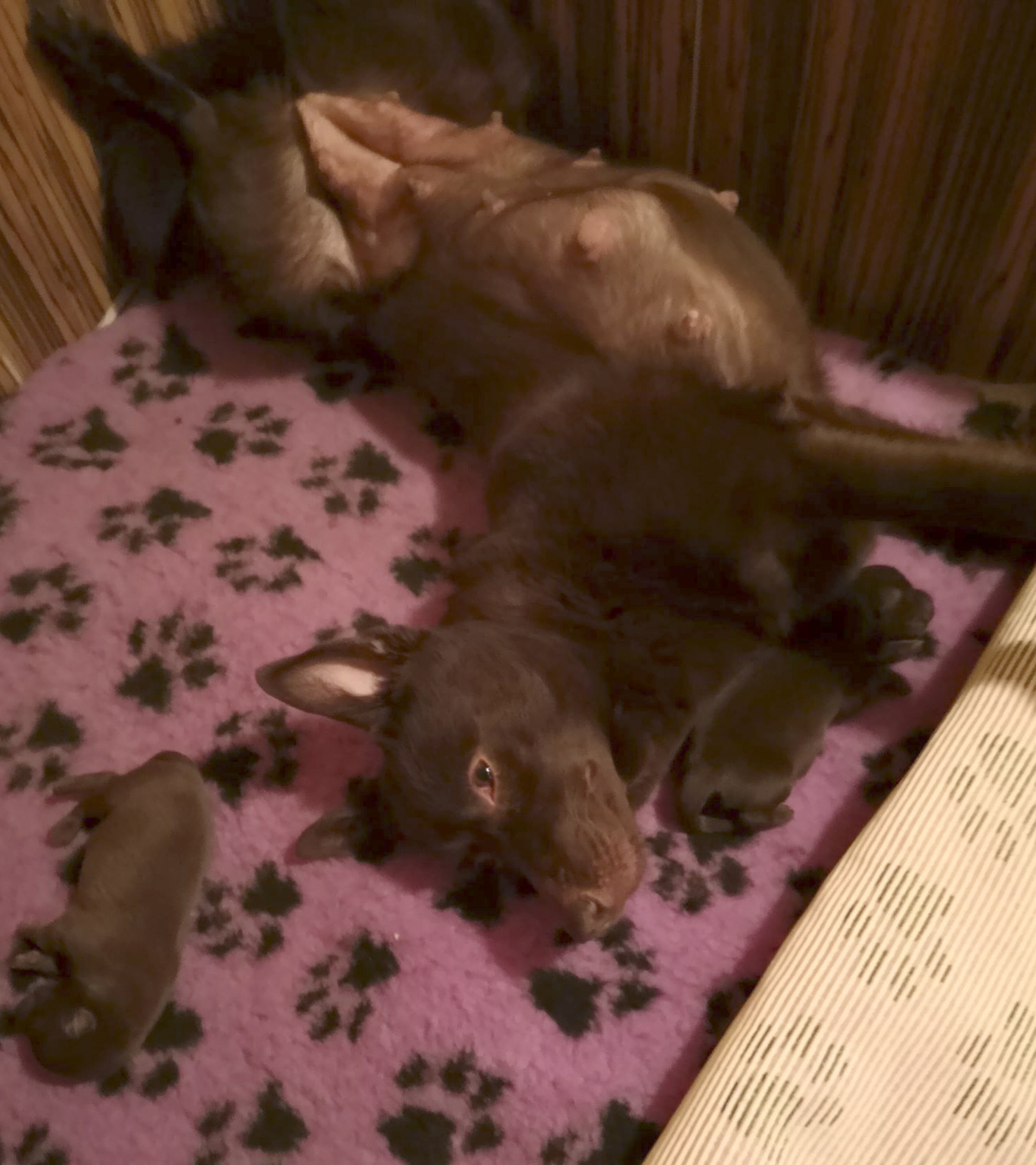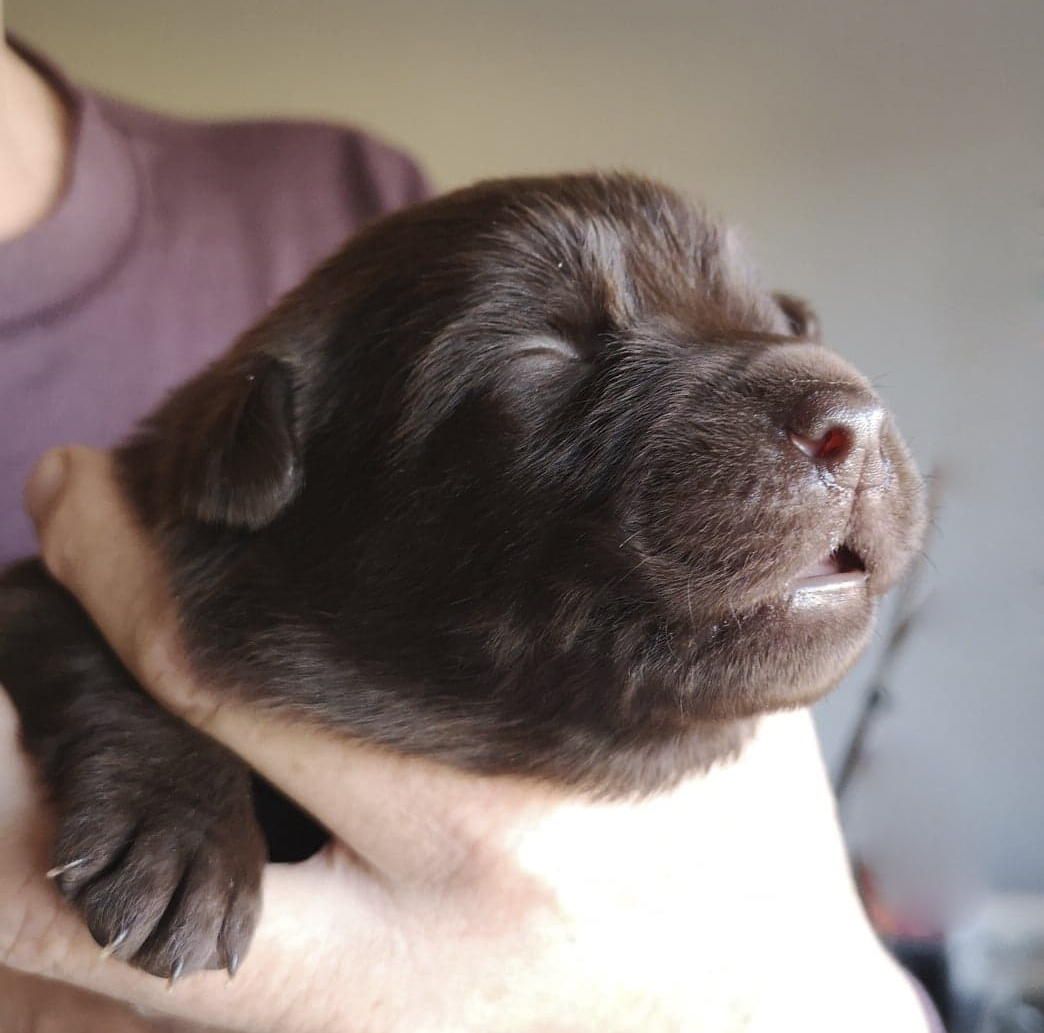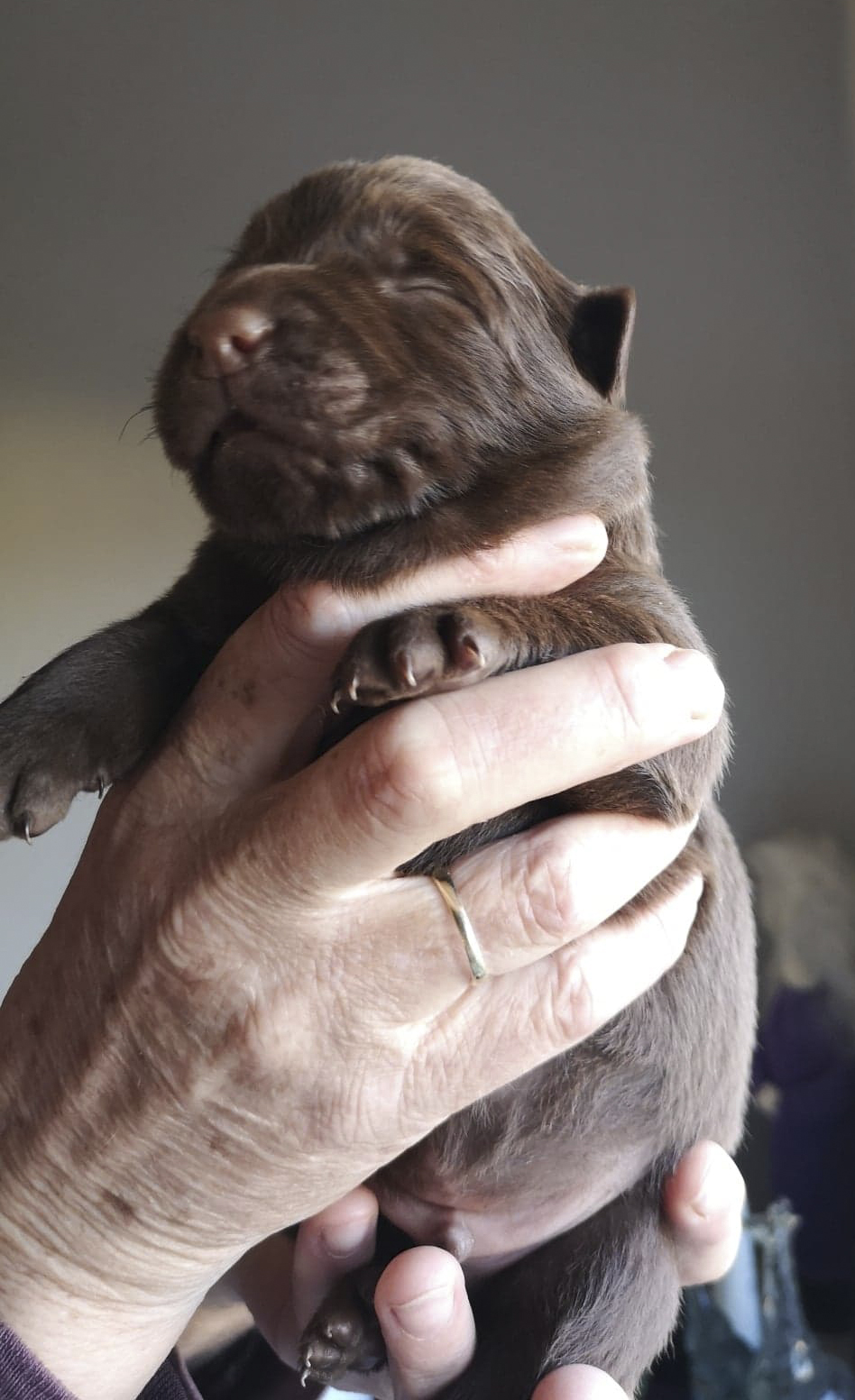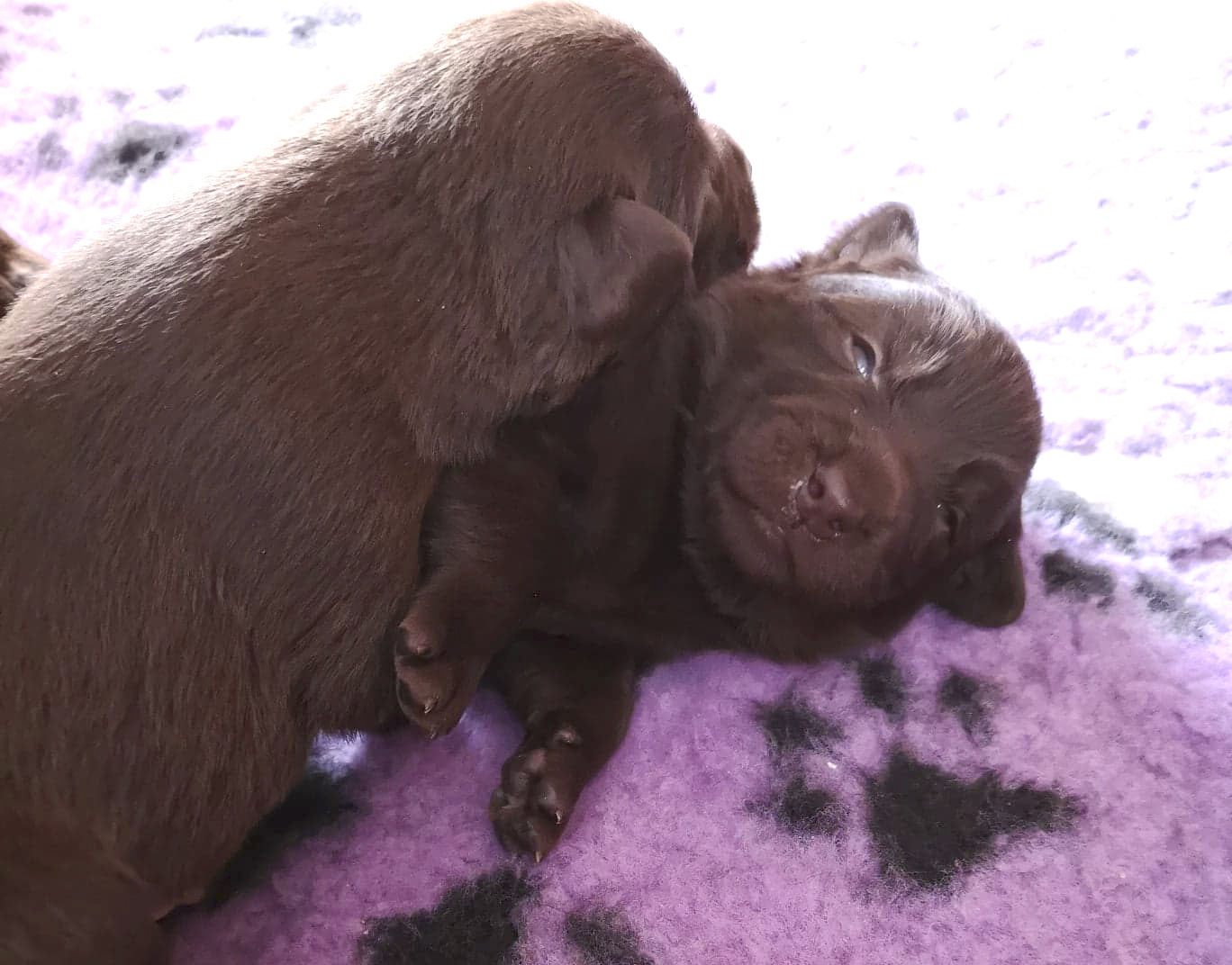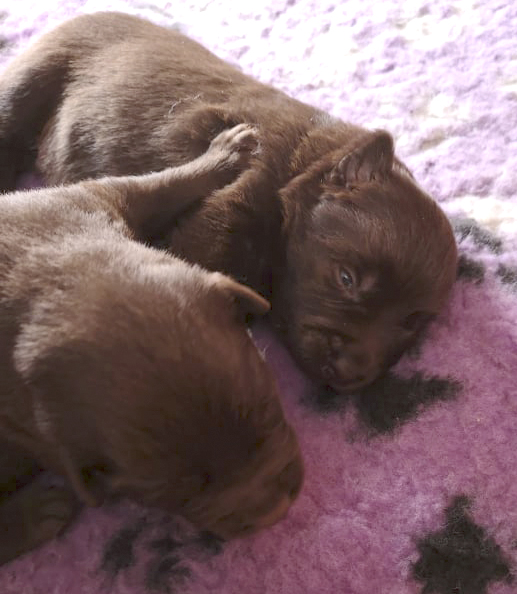 Sully is available for breeding.
But we make the first litter as described here on the page, and updates are also made regarding the litter in the future. If a puppy could have your interest from this litter then write an email – see under contact. We expect a lot of this litter as parents and grandchildren have already shown very good qualities in both obedience, tracking and exhibition.
Bocopie´s Belive will be the mother to this litter.
Graduation rate: 0% (calculated in 3 generations)
Health Belive: HD A-AD 0-0
Health Sully: HD A – AD 0-0
Both have Normal scissor bite.
Bocopie´s Belive – "Belive".
Danish: NOCH, DACH, LP1.
Mental test taget i Sverige 2014 – (skud 1-best)
A Klasse i både Spor og rundering, og kvalificeret til Norske Mesterskaber 2018 i rundering.
Bocopie´s Belive har 7 søskende, hvor de 7 deltager aktiv i både udstilling og konkurrence.
For bare at nævne noget, så er der 4 x NOCH+ 3 x DACH+ 1 x INTUCH (Barcoo), 1 x Europa Winner (Belive) 2016. Flere brugshunde – 5 i Norge og 2 i Danmark. Så hele kuldet er meget aktive trænings og udstillings hunde. Det er både i  Spor, Rundering og Lydighed. Belive´s bror Bocopie Barcoo har et kuld i Sverige hos Kennel Amirace, og Amirace Dália en hvalp fra dette kuld vandt "World dog show 2018 – best puppy of the breed" – kun 6 mdr gammel. En søster til Belive – Bocopie´s Belfi har også fået et kuld i Danmark , og den første hanhund (Figo) er allerede blevet Dansk Champion og fået  titlen LP1. 2 år gammel.
Title Names
NOCH = Norwegian Champion
DACH= Danish Champion
INTUCH = International  Show Champion (4 x CACIB in 3 countries)
LP1 = Obedience program 1-2-3
A Class = Highest Obedience Class in Norway in both Tracking and Searching.
English: Belive is NOCH, DACH, LP1, LP2
Mental test in Sweden 2014 – (Shut 1-the best)
A Class in Tracking and A class in trasing and qualified for Norwegian Championships 2018.
Bocopie's Belive has 7 siblings, where the 7 participants are active in both exhibition and competition.
Just to mention: There are 4 x NOCH + 3 x DACH + 1 x INTUCH (Barcoo), 1 x Europa Winner 2016 (Belive)  – 5 in Norway and 2 in Denmark. So the whole litter is very active training and show dogs. It is both in traces, tracking and obedience. Belive´s brother Bocopie Barcoo has a litter in Sweden at Kennel Amirace and one of the puppies from this litter won World dog show 2018 – best puppy of the breed – only 6 month old. One sister to Belive – Bocopie´s Belfi also have a litter in Denmark and the first male 2 years old (Figo) – already got 2 new titles DACH and LP1.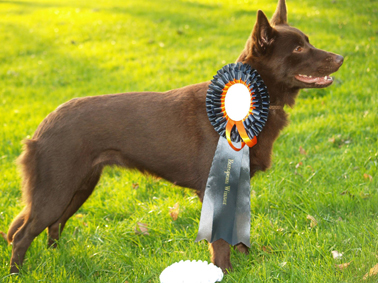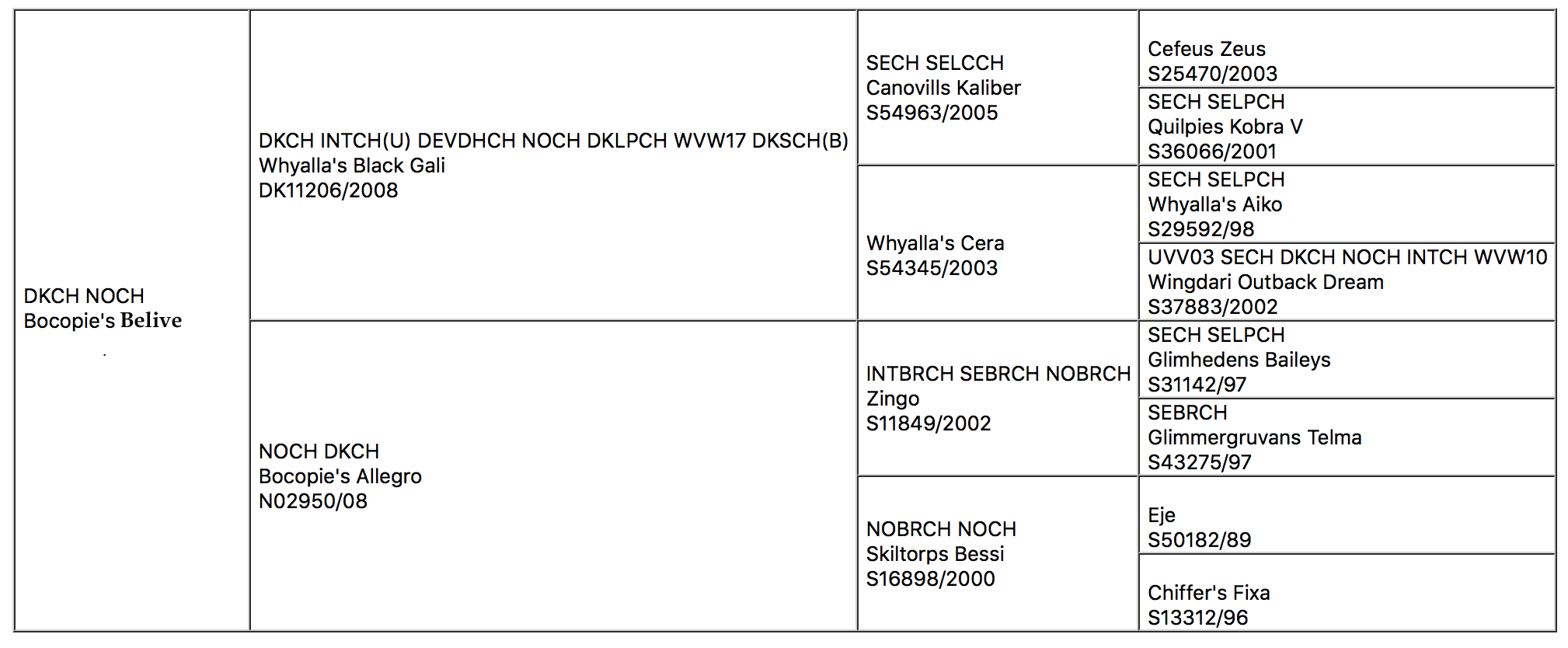 Wingdari Spirit Of The Anzacs – "Sully".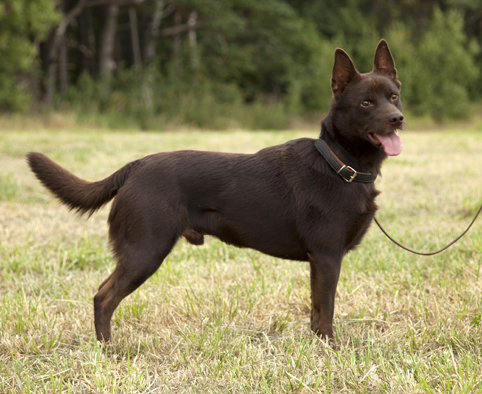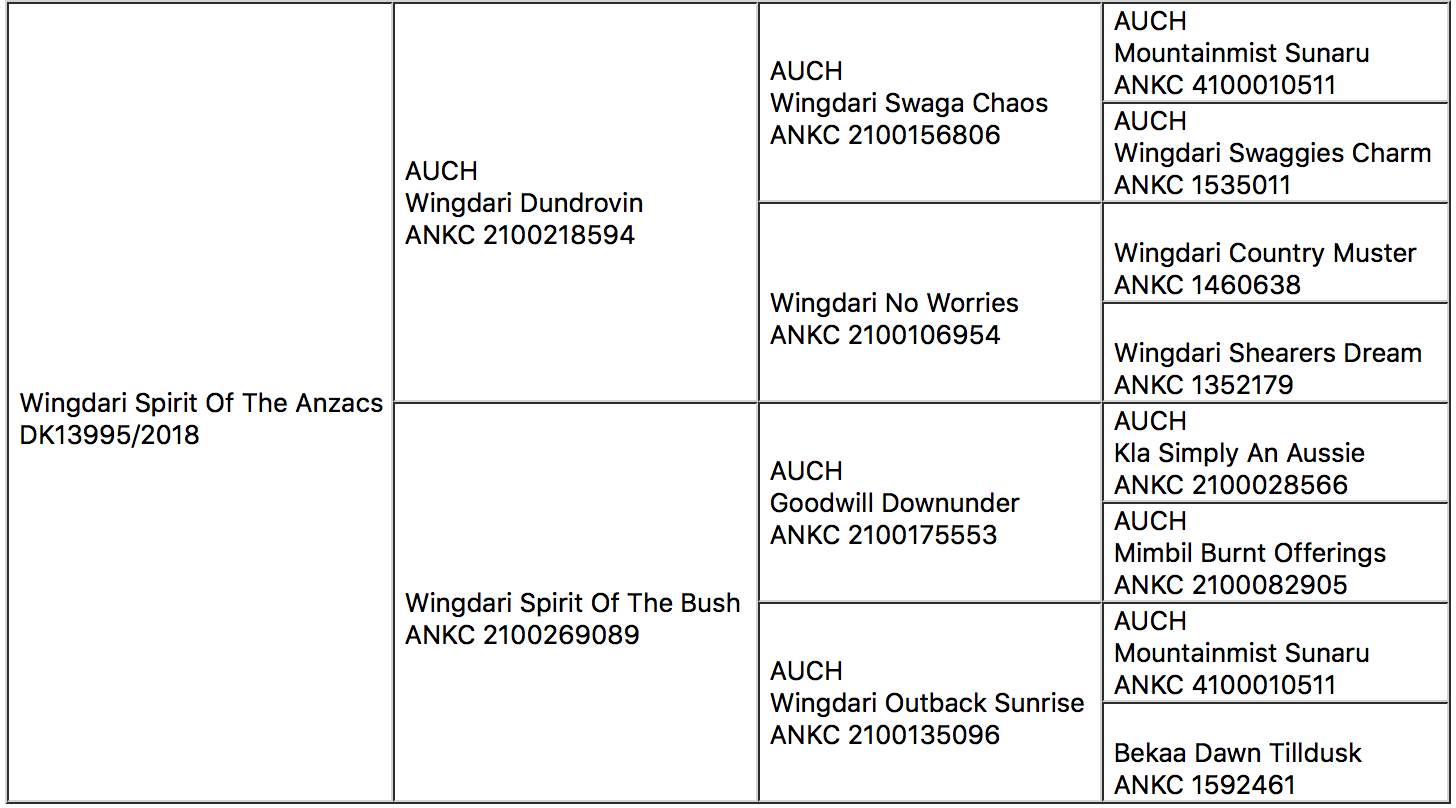 Ønsker du at læse mere om Sully´s linier så gå ind på:
More informations about Sully´s lines visit Kennel Wingdari: